Phil Pipe
Album Review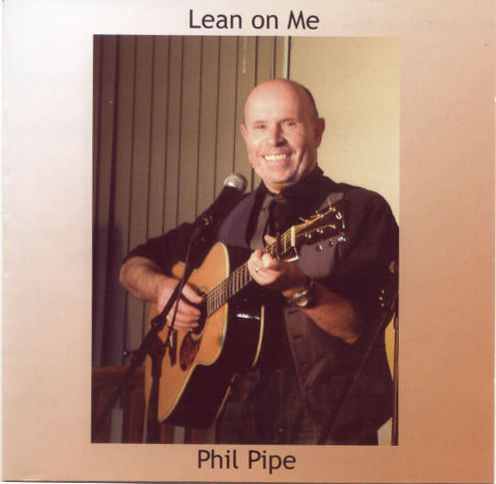 The "Lean on Me" Album review by Tom Speight - BBC Cumbria - appeared on the Music on the Marr site in May 2011.
Reproduced with permission
Lean On Me is an eight track cd which highlights how a voice and a guitar, that most basic of musical combinations, can weave stories and tunes together to make songs of both simplicity and depth.
Many of the songs reflect moods, emotions and memories from Phil's life. They range from a student of his when he was teaching English, to a long conversation with a retired seaman, to reflections of years as a student in Hull - "Farewell to Hull you roaring city, hidden depths I've yet to see, your ragged edges still belie memories inside of me". Philip Larkin would have been proud.
Phil is a songwriter first and foremost, with a deliberate, clear voice whose careful delivery emphasises the importance and care of each word he sings. Cruel Jane is an observational masterpiece, concerning the aforementioned fourteen year old student from his teaching days. And "I will give capricious fancies, never second chances" is a lyric from Never Second Chances with which Morrissey would have been happy.
But the music matters too. There are some lovely chord changes in The Girl on the Silver Screen, a poignant tale of a man infatuated with Rita Hayworth. And the fingering in Sea Life takes you on a wistful journey as the waves move up and down around you.
My favourite track, though, is I Could Have Been, a simply constructed but beautiful song. It's about how you might never get what you think you want, how the grass might always seem greener, but actually, maybe it's best to make do with what you've got.